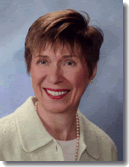 Marilyn Lowe, who has taught piano for more than 40 years, has used her experiences and knowledge to create a non-traditional piano series, Music Moves for Piano. She based this series on Edwin E. Gordon's theories of audiation (Music Learning Theory). This piano series is published with Gordon's cooperation. Other influences include the techniques and theories of Carl Orff, Shinichi Suzuki, Emile Jaques-Dalcroze, Zoltan Kodaly, and Dorothy Taubman as well as the musical thinking of former teachers and mentors Nadia Boulanger, Menahem Pressler, Walter Robert, Murray Baylor, and Guy Duckworth. Lowe has been using this approach successfully with her students since 1992.
Lowe has performed as a piano and organ soloist, as pianist with the Fine Arts Trio in Columbia, Missouri, and as an ensemble player with many college and university faculty members. She taught at Christian College (now Columbia College) in Columbia, Missouri, Evangel University and Southwest Missouri State University (now Missouri State University) in Springfield, Missouri. She has been active in church music as organist, choir director, and handbell choir director. Lowe teaches piano to students of all ages. Her students continue to win high local and national honors in performance and composition.
Active in local and state music organizations, she is a founding member of the Springfield Area Arts Council and the Springfield Piano Teachers Forum and was a member of the Springfield Symphony Orchestra Board of Directors for 14 years. Lowe served two years as Convention Chair and two years as President for the Missouri Music Teachers Association. She has made presentations on the topics of composition, improvisation, piano pedagogy, and audiation at local, state, national, and international conferences, including the World Piano Pedagogy Conference, Early Childhood Music and Movement Convention, GIML International Conference, National Conference on Keyboard Pedagogy, and Music Teachers National Association Conference.
Marilyn Lowe was honored by the Missouri Music Teachers Association as 2007 "Teacher of the Year." In the fall of 2008, Andrea Apostoli, President of the Italian Gordon Organization "AIGAM," presented her with honorary membership in AIGAM for outstanding work in the field of piano pedagogy.
Lowe's academic credits include degrees in liberal arts and piano (cum laude, Phi Beta Kappa, as well as recipient of the Honnold Fellowship for graduate study) from Knox College in Galesburg, Illinois, and a master's degree with distinction, in piano, from Indiana University, Bloomington where she was a student of Menahem Pressler. Lowe also studied organ and church music as a graduate student. Lowe received the prestigious University Fellowship for doctoral study in music theory at Indiana University. She was awarded membership in Mortar Board and Pi Kappa Lambda and is a member of Sigma Alpha Iota. Lowe has four children and 13 grandchildren and lives in Springfield, Missouri.
Edwin E. Gordon is one of five world-renowned 20th century innovators in music education. The other four are Carl Orff, Shinichi Suzuki, Emile Jaques-Dalcroze, and Zoltan Kodaly. These music educators emphasize that music is an aural art, not a visual process. Because music is a listening and a performing art, it cannot be learned intellectually nor can it be learned through music notation. Marilyn Lowe created Music Moves for Piano, with Gordon's cooperation, solely to apply Gordon's theories to the teaching of piano. Musicianship and musical skills are developed through listening, singing, chanting, movement, pattern instruction, performing, and improvising. Application is made to reading and writing music notation after sufficient skills are internalized.
Gordon is known throughout the world as a preeminent researcher, teacher, author, editor, and lecturer in the field of music education. In addition to advising doctoral candidates in music education, Gordon has devoted many years to teaching preschool-aged children. Through extensive research, Gordon has made major contributions to the field of music education in such areas as the study of music aptitudes, stages and types of audiation, music learning theory, improvisation, and rhythm in movement and music. His work is solely devoted to how we learn when we learn music.
Edwin E. Gordon devoted his lifetime to the research and development of a Music Learning Theory, also known as Theories of Audiation. MLT addresses some of the problems with music education that musical thinkers such as Dalcroze, Kodaly, Orff, and Suzuki have pointed out. Music Moves for Piano is a groundbreaking piano series that combines Gordon's MLT with Dorothy Taubman's ideas for developing efficient, coordinated playing skills.